We're a small yet powerful agency in the heart of Auckland. With over 25 years' international experience, we work with clients at home and in the US, to build unforgettable brands and boost sales. And we do it with heart.
That's right - you won't just get 'someone behind a computer' when you work with us. You'll get a friendly, nimble team who always puts you first. Clients who've been with us for over a decade say we're creative, honest, affordable and treat them like one of the clan.
We build long term partnerships to help our clients achieve their goals, grow their brands and maintain relevance and consistency in the ever changing landscape.
We know branding is more than just pretty pictures. We know that behind the brand stands a vision, strategy and talented people who deserve to be represented in an authentic, engaging way.
How do we get it right? We LISTEN to your needs and gain a thorough understanding of your business and your marketing challenges. Then we get strategic and creative - ensuring you're standing proud alongside your new brand, design and marketing communications.
Creative challenges and coffee keep us on the case. We'd love to talk to you about your brand or design needs, so click here for an appointment.
Our Services

Branding
If you're looking for a new name,
logo design
or full brand identity and visual style, RedSpark are branding experts and we can build a successful and memorable brand for your business.
Name creation
Brand discovery
Logo design
Taglines
Brand architecture
Brand audits
Brand identity design

Graphic Design
Are you happy with your brand, but not your current designer? Do you want to produce some effective marketing materials? We can produce
stunning work
that fits with existing brand guidelines.
Stationery design
Brochure design
Identity design
Packaging design
Point of sale
Annual reports
Trade Show graphics
Vehicle graphics
Signage
Flyers
Print advertising
Billboards
Catalogues
Point of sale

Digital Design
Does your website deliver a great online experience? Is your website mobile friendly? We create user friendly, beautiful websites that do all this and more.
Website design
Online advertising
Email newsletters
Social media graphics
---

Advertising
Advertising is a great way to build brand awareness and communicate your offering. We can help you find the best place to advertise and create ads for online or print that get attention and results.
Print advertising
Billboard and outdoor
Online advertising

Print Management
Everybody loves to have something beautiful to touch and feel. Your marketing materials are no exception and we can make this happen for you with the right print process for the best results.
Digital and offset printing
Brochures
Packaging
Large format

Full Service
We know you'd prefer to focus on running your business rather than dealing with vendors, so we've built strong relationships with outstanding service providers across the full marketing spectrum. This provides you with one point of contact while all the necessary coordination happens smoothly behind the scenes.
We can source and manage the whole process from concept to completion.
Photography
Copywriting
Video production
Promotional items and apparel
Marketing services
Sign writing
PR & Event planning
Web development & hosting
Social media
We're a great resource for busy marketing managers who need to get things done on time and on budget
I can't speak highly enough about Ange and the amazing creative her husband produces; what a great team. Ange understood what I was looking for and they delivered on the brief quickly in order to meet my deadline. Ange is simply a delight to partner with; thanks Ange.

Absolutely fantastic experience working with Ross at RedSpark Creative. He is a master of his trade. He created a brand new logo for our organisation, StarJam, which truly and authentically embodies who we are and what we do. The feedback from everyone, and most importantly, the young people we support, has been overwhelmingly positive. Thank you Ross.

Absolutely love working with this talented team. Ross is an exceptional designer. He completely understands and interprets what we are setting out to say with our Logos and material, delivering outstanding quality work that has performed brilliantly. RedSpark are also true to their quotes - no nasty surprises. I look forward to working with them more in future.

Ross created a great logo for Auckland Business Clinic in a very short time frame which met our brief in every way. Totally happy with the outcome. Communication through Angela can only be described as outstanding. I highly recommend working with RedSpark they bought a "spark" to our business.

Brilliant creative, excellent customer service and communication, great to deal with. Ross is a true professional. Everything is prompt and easy, he comes up with wonderful creative options, we discuss the best solution, and then he seamlessly implements it. And his ideas work! Highly recomended.

Brilliant! It's been a awesome ride, very smooth, and always telling myself you are the driver and I don't need to be in control, I can trust you because you are good at what you do - and you are! I in don't need to be a control freak today - lol 😂 thank you.

If you've found out about Ross Murray, you're a lucky one. Ross is extraordinary in many ways. I found out about him through a business connection over a decade ago, and I worked with him while I was the VP of Marketing in several hi-tech companies. He did a variety of projects over the years. It's very unusual to find talented creative people who also understand the business side of things. I've met many graphic designers primarily interested in winning awards, while clients are most interested in design work that produces results. Not only is Ross is a superb graphic designer and illustrator, he's also a fine account executive because he listens and clearly understands what clients want. He never missed a deadline while he was located in the Washington, DC area and when we worked with him back in New Zealand. If you're in the USA, there's a real benefit of working with him because of the time zone differences. Of all the creative talents I've ever worked with, none can compare with Ross Murray for the quality of work and results produced. He is truly exceptional!

Ross is an outstanding designer that meets his deadlines and is a joy to work with. Ross is quick to come up to speed, even on the most complex products. He has great ideas and will always take the time to listen to what you are looking for. I highly recommend him!

I worked with Ange & Ross who designed the new branding for my business and they were really great to work with. We had an initial briefing and within a week I was presented with the first proofs and they pretty much hit it out of the park first time! I highly recommend working with the team at Red Spark!

When I first talked to Ross at RedSpark Creative about our branding, it started sounding like a high cost and I was nervous about whether I would be happy with the results. I went ahead because RedSpark had been recommended by a trusted business colleague and our existing brand really needed a lot of help. The whole process was very professional and painless and the work was done within the deadlines and budgets. RedSpark provided us with invaluable advice on strategic issues. The results were outstanding and I now see that the value RedSpark has delivered for us is worth WAY more than the actual financial investment. I was absolutely blown away. I wouldn't hesitate to recommend RedSpark Creative to anyone considering a re-brand.

I first worked with Ross as a colleague and since then as a client on a variety of projects. First and foremost, Ross does great creative work. He is an experienced professional who gracefully partners with clients to intimately understand and to compellingly reflect their brands. You couldn't find a more low key, yet attentive, detailed, committed creative partner. Working with Ross across the miles (between the US & NZ) is just as smooth as when we worked in the same office. Ross is consistently responsive, easy to connect with, and does whatever it takes to come up with finished artwork that exceeds expectations. I recommend him highly and look forward to continuing to work with him.

Ross created the logo we use. It is clear, well recognised and liked. In addition to this Ross does our newsletters which look fantastic.

When we launched our new consultancy service: Transition, we asked RedSpark Creative to develop our brand. I was very impressed with the process they used to get to know our business and define our core brand values, then turn this into a visual brand. They then proceeded with implementing our marketing materials. Thanks to our very professional looking brand we have won many new clients that we surely wouldn't have if we didn't have such a polished look. This has resulted in us growing the company well ahead of our initial projections. We highly recommend RedSpark Creative to anyone who is considering building a brand for their company or service.

Excellent experience all round! Their system about researching my business, clientele and competitors, to create my logo was very thorough. An amazingly creative team! The job was turned around in good time, cost was good. My logo which I use on multiple platforms including an email signature (they also put together for me) definitely reflects my business and I love it! Thank you Ross and Team.

Ross and Red Spark have been great to deal with. I look forward to working with them on new projects later this year. Ross has provided clear direction for my brand.

Ross is by far the best creative director I have worked with and I have worked with many. We have worked on a multitude of projects together while I was President of Townsend in San Diego and now as President of Bank2 in Oklahoma City. Ross deeply understands branding concepts and knows how to keep the work on brand from concept to final designs. I am always astonished at the quality of his work and he has an amazing eye for color. He is very fast and delivers on time. He is also very smart, very hard working and a joy to work with.

The Chinese Chemical Society (CCS) has been working with RedSpark Creative for over a year now, and Ross and his team has helped transform our image to reflect the modern, vibrant scientific society that CCS has become. Starting with our logo redesign, which was tricky as it required hundreds of chemists in China to approve – a process that Ross handled brilliantly, RedSpark has also been a huge asset in the development of our first research journal for the society – designing the issue cover, inside pages, and advertisements (web and print). We simply wouldn't go anywhere else for our design. Ross is creative in his approach, taking abstract and often incoherent information that I throw at him (in both English and Chinese) and quickly synthesizing it into well-designed and coherent pieces. He and his team have taken on a challenge of designing our covers each issue, which involves taking complex scientific concepts/ideas and packaging them into beautiful and scientifically accurate cover images within a week or two. This may sound easy, but it is not! We have been told by our authors that we have some of the best-designed covers in the business. On top of the great design work and reasonable rates, Ross is responsive, friendly, professional, and just great to work with. I can't recommend RedSpark Creative enough!

I've worked with RedSpark Creative on a number of projects, as well as using their services for my own marketing material. On each occasion I've been absolutely thrilled with their great ideas and outstanding design work: Red Spark are meticulous in interpreting briefs and delivering designs that hit the spot each and every time. Best of all, RedSpark's customer service and communications are outstanding: very friendly and very prompt. I regularly recommend RedSpark Creative to my business contacts who are in need of quality graphic design as I know they'll get great service from Ross and the team.

This looks great!!  You are living up to your reputation :) There are a couple of things.  Can you add the Web home page and secondary page to this? Thanks!!!!  You're doing a great job making me look good!!!!!

Thank you so very much for our wonderful new logo. It is receiving rave reviews as we have shown people. You were incredibly patient and professional – you listened well and really took on board what we were trying to get across. We know at times we must have been right pains but you let us know that you had it under control in the nicest possible way. The huge job of rolling it out now begins – T shirts, sign writing, business cards, email signatures, PowerPoint presentations, rules around its use, trademarks etc but we are excited to have it. Thank you again Ross The StarJam Team

It is always a pleasure to deal with the team at Red Spark - they are fast and reliable, intelligent and talented, knowledgeable and patient - not to forget kind. Thank you for all the work you do for us, at Lynch & Associates!!!
Ross Murray
Creative Director
---
Before returning to New Zealand in 2006 and starting RedSpark Creative, Ross was Senior Art Director with Townsend Inc. in San Diego. To this day, Ross still does work for US-based clients.
Ross has also worked for leading design firms and advertising agencies in Auckland, London and Washington, D.C.
While in San Diego, he studied product management, branding and positioning at the University of California. Ross was the top student in his class, achieving the highest grade ever in the 20-year history of that class.
Besides being one heck of a creative director, Ross is a family man who loves action and water sports.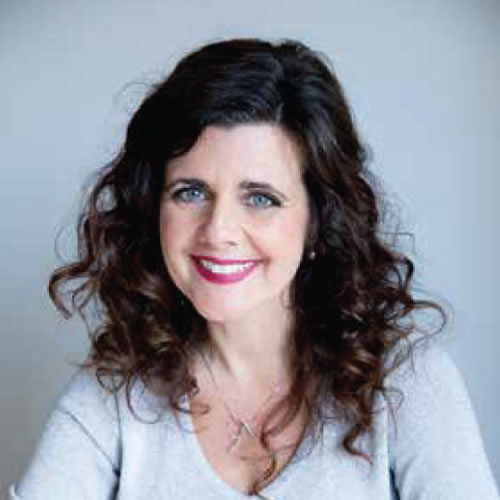 Angela Murray
Client Services Manager
---
Angela has more than 15 years' experience helping companies stand out through all kinds of visual material. Her former clients include Mobil Oil, Amtrak, the University of California and the United States Army.
As Market Research Manager for the Ritz-Carlton Hotel Company, Angela developed strategies for growing market share and ensuring profitable growth.
As Business Development Manager for RedSpark, Angela builds strong, mutually beneficial relationships with clients and contributes strongly to our creative work.
Angela has a Bachelor of Arts degree in Media Communications from George Mason University in Fairfax, Virginia, and a Masters of Science in Management from Boston University.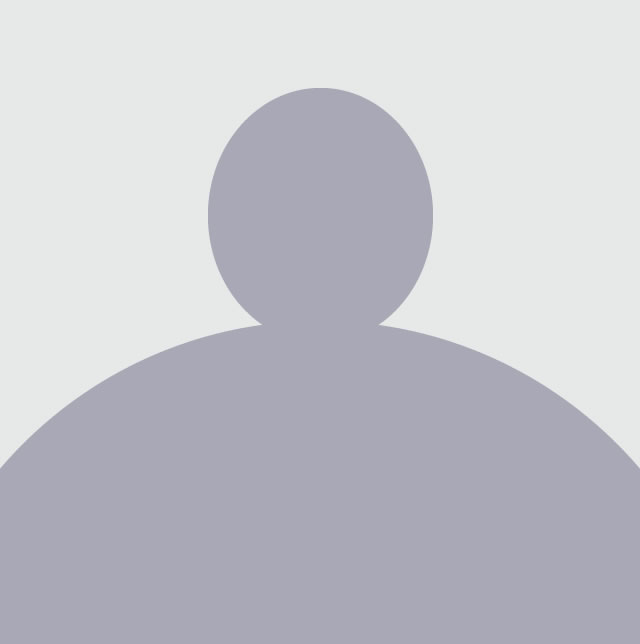 This Could be You
Join the RedSpark Team
---
We're ambitious and growing. We admire hardworking, dedicated, passionate people with talent – and we can spot raw talent, so don't worry if you don't have a tonne of experience just yet. If you think you've got what it takes to become part of our team, we'd love to see your CV and samples of your work.
Big ears
We listen to you, ask questions and clarify, so we get to know you, your business and what you need. And we make sure we have no unanswered questions. This clarity gives you the right result.
Big agency experience, Small agency price
If you're looking to tap into valuable experience and insight, but don't have the budget for a large agency, we're the creative partner for you.
We know you don't like surprises and budget blowouts. If you have a fixed budget, let us know and we can tailor a solution to meet it.
If our very reasonable rates are still a big bite, we are happy to offer a payment plan.
Award winning
We gauge our success on our clients' successes. However, we have collected a few nice awards, and had work published in international marketing and design publications.
Understand brand strategy
Great design and branding are more than pretty pictures; they must reflect a solid brand strategy. We're not just great with a Mac, we also have a deep understanding of the strategy behind the creative. and all work is strategically driven and resonates with your target audience.
Flexible payment options
Fitting with our belief that great branding should be accessible to businesses of all sizes, not just the major leaguers. We want to help to make it possible for small startups. If our very reasonable rates are still a big bite for you, we are happy to offer a payment plan to make it all a bit easier to digest.
Client centric
It's all about happy clients. We go the extra mile to make sure our clients are very happy with the results we deliver. We want you to tell all your friends about us.
Meet your deadlines
With more than 20 years in the industry, we've seen it all when it comes to crazy deadlines. If it has to be done, we're more than capable of turning projects around as quickly as the best, and quicker than most. If you let us know your final deadline upfront and meet your progress deadlines, we will do what it takes to complete your work on time.
Full service agency
We know you'd prefer to focus on running your business rather than dealing with vendors, so we've built strong relationships within outstanding service providers across the full marketing spectrum. This provides you with one point of contact while all the necessary coordination happens smoothly behind the scenes.