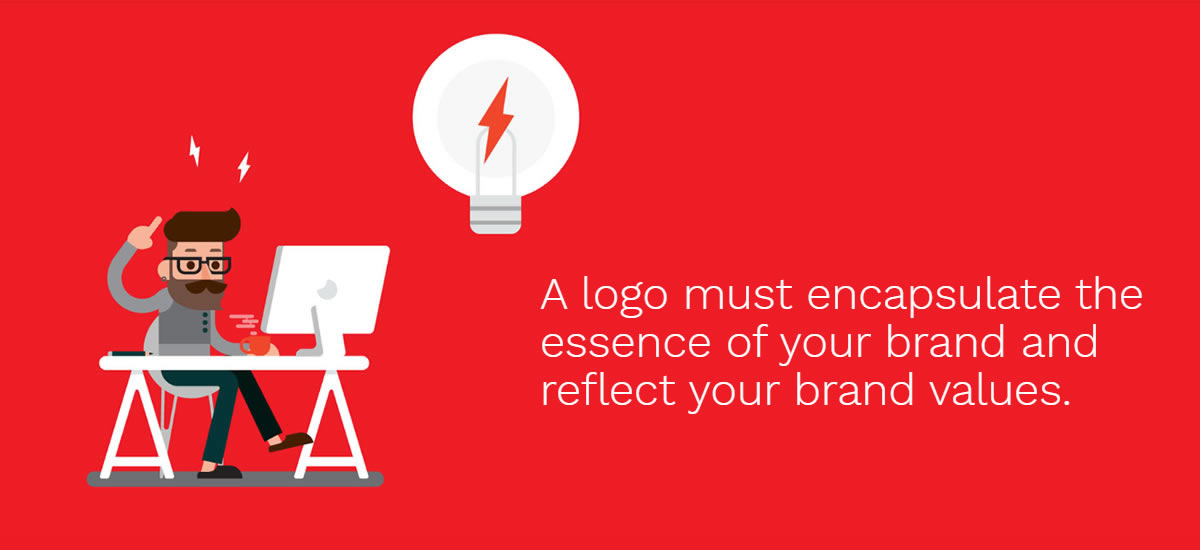 A brand is more than just a logo. But your logo is an essential representation of your brand. Simply defined, your brand is the single most important idea or concept that's formed in the hearts and minds of anyone who comes in contact with your company, product or service. This contact can be anything from someone talking about your business to visiting your website to any other touchpoint that creates an impression of your brand, including your logo.

Defining your brand is a critical part of our logo design process. We meet with you, face to face, to get to know you and your business, and guide you through the brand discovery process to determine your brand values and proposition. Only when we have a clear understanding of your business, values, audience, market position, brand personality, etc., do we start the design process of your logo.

You simply can't replace our process with an off-the-shelf, stock logo (where you risk another business using the same graphic) or an anonymous, offshore web-based design service that doesn't understand your business at the core level.
Our Creative Director has designed hundreds of logos since 1991, many of which have won global design awards and been recognised by international publications as examples of leading design work. Logo design is his passion and he has a real talent for creating clean, simple, winning marks for businesses across all industries.
Whether you're a sports team, a food company, a trade or professional service, a one-man-band or a fortune 500 company, RedSpark has the experience and ability to design a logo that you'll be proud to have emblazoned on everything from your business cards and clothing to your building and vehicles.
With our thorough briefing process and talented creative team, your logo will encapsulate the essence of your brand, resonate with your target audience and ensure you stand out in your industry!